← Back to job openings.
Ningbo Private School: 12,000RMB per Month plus Perks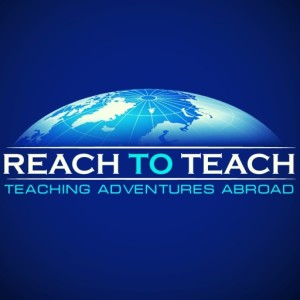 Do you want to put your teaching skills to use at a school in Ningbo, China that truly appreciates, seeks and rewards your passion for teaching?
If that describes your personality, Reach To Teach would like to hear from you!
This is a very professional school and they place teaching quality high on their list. You will learn real teaching skills there, have real training, and feel yourself grow as a teacher over the course of your year abroad.
You will have the opportunity to teach a range of age groups, but the majority of your classes will be focused on children. Teachers have excellent resources for classes. Every teacher is provided with In-house designed teacher's books and manuals, CDs, supplies and props for games. You are joined in class by a well-trained bilingual teacher's assistant. Our multimedia-capable classrooms are modern with small student numbers.
We're looking for energetic, positive, creative and patient individuals who love working with children.
TEACHING REQUIREMENTS:
Bachelor's Degree
Native Speaker from Australia, Canada, New Zealand, South Africa, United Kingdom, and the United States
Two years of post graduate work experience
No teaching experience required, but you must have some experience working with children
120-hour TEFL/CELTA/TESOL/
You must be willing to work weekday nights and weekends

REMUNERATION PACKAGE
MONTHLY SALARY: 12,000RMB per month
AIRFARE: 8,000RMB plus airport collection
BONUSES: Performance bonuses ranging from RMB3500 to RMB6500 per year
HOUSING: Free temporary accommodation upon arrival and full assistance with finding accommodation. The school doesn't impose living conditions on their teachers such as forced roommates, curfews, filthy or cramped apartments, isolated neighborhoods outside of the city center, etc.
PAID VACATION: 22 days
PLUS
Application